Welcome to the genuine and scientific yoga sports alliance named 'Ancient Yoga Sports and Heritage Alliance', which is a department of sports & youth affairs by 'Yog Front Organization'. Working as Yoga Sports Federation.
Our aim is to spread theoretical, scientific and credible yoga sports competitions in India. Not only by organizing yogasanas but also by organizing games based on the method of yoga, the complete knowledge of yoga has to be made available to the people.
The word AYSHA means prosperous, which means rich and successful. Here word AYSHA stands for – 'Ancient Yoga Sports & Heritage Alliance' is the sports department of Yoga Front organization, which mainly works in the subject of Yoga sports. Here the idea of yoga games is not only to be played by yogasanas, but also to bring other basic elements of yoga education in the form of games. Like Pranayama, Shatkarma, Bandha etc.
The Yog Front Organization is engaged in bringing a new revolution in the field of yoga through sports by ensuring the rules and procedures for all the yoga sports to be held under the AYSHA department. For which the organization is involved in the promotion of yoga sports in a scientific, constitutional and factual way by being registered with the top most department of sports in National i.e 'Sports Authority of India' which comes under the Ministry of Sports Government of India.
लड़ते हुए अन्याय से, हारा नहीं करते, गिर जाने पर खिलाड़ी, मुरझाया नहीं करते,
आओ मिल कर खड़ी कर दें दिवार इनायत की, कि अन्यायी शिखर की और सिर उठाया नहीं करते।
Our Aim is ensure the following in Yoga Games.
Come, let's take the oath! That we all together will make yoga sports the identity of India at the world level. By creating the best global system for yoga sports in a systematic, transparent and reliable manner, we will give yoga its true reputation.
New Delhi
Dear Team Members! I would like to welcome you to the AYSHA Project which is our Department of Sports and Heritage Alliance. Where together we make this beautiful and organized system of yoga sports. We together should have one aim to maintain credibility, transparency and discipline in yoga sports. For which I will stand shoulder to shoulder with you as President of Yog Front Organization where ever you need my support and services.
Also, I would like to congratulate the President of our Sports Department, Mr. Vipan Thapar , who is not only known for his active and intelligent personality but for his good command in yoga sports too. So, I hope that under his leadership this department will touch the heights soon.
Roshan K Pathak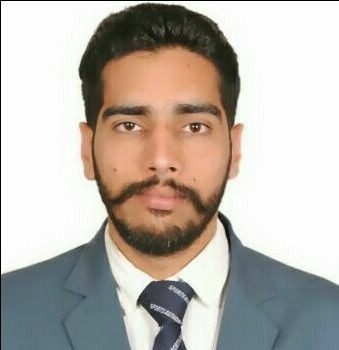 Patiala
My dear friends, AYSHA is a division of Yog Front Organization dedicated to Yoga Games, where I have had the privilege of representing you all with your love and trust, thank you for that.
Friends, since many years, we have come across many problems in yoga games. But now is the time to remove those problems and evils from the root and make a best system so that the whole world should know the yoga game and adopt it according to the rules, in which your contribution is very much needed. I hope that together we will make our dream come true. Thank you.
Vipandeep Thapar
Come let us introduce you to the central team of AYSHA, the Sports Department of Yoga Front organization.
Some of the achievements achieved by the AYSHA department of Yoga Front organization, you can see here in the table given below.
| Competition Name | Year | Age Group | 1st | 2nd | 3rd |
| --- | --- | --- | --- | --- | --- |
| Open Yoga Competition | 2020 | Under 14 | Mandeep Singh | | |
| Open Yoga Competition | 2020 | Under 17 | | Khushmeet Singh | |
| Open Yoga Competition | 2020 | Under 19 | | | Navraj Singh |
| | | | | | |
You will be able to see the testimonials of you and the fans of the AYSHA department here.
Here you will be able to view other members' reviews for the Yog Front organization. And we request you to give your valuable review.